Hillsboro Community Relief Fund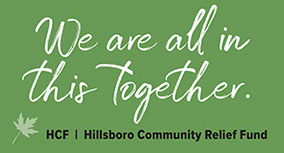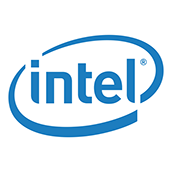 The Intel Foundation announced a $100,000 grant to the Hillsboro Community COVID-19 Relief Fund
In response to the urgent situation rippling through our community, HCF has established this Fund to provide local social service providers with additional resources to help people cover health care, rent, food, and other unmet needs so that our neighbors weather this crisis. The Intel Foundation grant will augment funds that HCF is raising for these purposes. It is our shared hope that this will motivate others to contribute to the Hillsboro Community COVID-19 Relief Fund.
We are all in this together and you can make a difference. Please contribute what you can and ask others to do the same. This is a time for us to come together to help those in great need.
Donations of $100, $1,000 or more are greatly appreciated; but this is a grassroots effort. We need donations of $50, $20, $10 and $5 to make a real difference. All we ask is that you give what you can.
100% of funds raised by HCF will go to community partners to meet the needs of people suffering through this serious time for our community.
We are all in this together, but sadly, some are struggling more than others and together we can lighten their load. By working together and caring about our neighbors, we will get through this time of crisis and we will be a stronger community - because of your generosity and compassion.
HCF truly appreciates Intel's generous response to this economic disaster for our community and for your donations of whatever size. Your gift will touch many lives and is transformational for our efforts that will bring much needed support to Hillsboro residents and families.
For COVID-19 Resources and Information visit:
© Hillsboro Community Foundation | All Rights Reserved | 2020