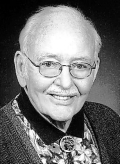 Grant T. Johnson Memorial Grants Program
This fund was established to memorialize Grant T. Johnson's service and contributions to enhancing the quality of life in Hillsboro through community building and passionate promotion and support of arts and culture as an integral and essential component of a vibrant and complete city.
The Fund will support non-profit arts and culture organizations in the city of Hillsboro. The Fund may also support arts and culture related programs conducted by educational and social service organizations. "Arts and Cultural organizations/programs" shall refer to the performing and visual arts, literary and scholarly pursuits, schools and libraries, history and heritage. Financial support will be awarded through a competitive process. Awards will support community programming initiatives, including youth arts education, theater and concert programming, visual art exhibitions and lectures, and marketing initiatives.
© Hillsboro Community Foundation | All Rights Reserved | 2017